Uvijek je lijepo prisjetiti se nekih starijih pjesama koje su u prošlosti žarile i palile radijskim stanicama pa smo pronašli hitove koji su vladali glazbenim svijetom od 1965. do 2001., i tjednima bili na prvom mjestu ljestvice Billboard Hot 100. Pronađite godinu svog rođenja i doznajte koja je pjesma tada bila najveći hit.
1965. The Rolling Stones "(I Can't Get No) Satisfaction"
The Rolling Stones Satisfaction from Bjørn Steinar Lundqvist on Vimeo.
1966. SSgt Barry Sadler "The Balad of the Green Berets"
Ballad of the Green Berets from David Guernsey on Vimeo.
1967. The Monkees "I'm a Believer"
The Monkees - I`m a Believer from Evgeny Nemudrov on Vimeo.
1968. The Beatles "Hey Jude"
The Beatles Hey Jude Legendado HD from anthony henry on Vimeo.
1969. The 5th Dimension "Aquarius/Let the Sunshine in"
Aquarius/Let The Sunshine In-5th Dimension from Videoettes on Vimeo.
1970. Simon and Garfunkel "Bridge Over Troubled Water"
Simon and Garfunkel - Bridge Over Troubled Water from magnetic solypsis on Vimeo.
1971. Janis Joplin "Bobby McGee"

13 - Bobby_McGee__Janis_Joplin from Francisco Estevan on Vimeo.
1972. Roberta Flack "First Time Ever I Saw Your Face"
The first time ever I saw your face (Roberta Flack cover) from Katie Hughes on Vimeo.
1973. Roberta Flack "Killing Me Softly with His Song"
Roberta Flack - Killing Me Softly With His Song from hesinegs on Vimeo.
1974. Barbra Streisand "The Way We Were"
The Way We Were from Ahang1001 SHIRIN on Vimeo.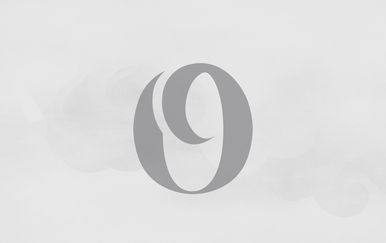 Saznajte koja je pjesma bila veliki ljetni hit godine kada ste se rodili  
1975. Captain & Tenille "Love Will Keep Us Together"
Captain & Tenille "Love Will Keep Us Together" from Carlito Caravela on Vimeo.
1976. Rod Stewart "Tonight's the Night (Gonna Be Alright)"
Rod-Stewart---Tonight-s-The-Night-(Live-HD)-Legendado-em-PT--BR--HD--720p- from hamilton de andrade oliveira on Vimeo.
1977. Andy Gibb "I Just Want To Be Your Everything"
I Just Want To Be Your everything - Andy Gibb-HD from babs covell on Vimeo.
1978. Bee Gees "Night Fever"
Bee Gees - Night Fever (1977) from Игорь Семенкин on Vimeo.
1979. Donna Summer "Bad Girls"
Donna Summer - Bad Girls (Divas 2000) from javibal on Vimeo.
1980. Blondie "Call Me"
blondie - call me from breckin on Vimeo.
1981. Kim Carnes "Bette Davis Eyes"
Kim Carnes - Bette Davis Eyes from George Lansing on Vimeo.
1982. Joan Jett & the Blackhearts "I Love Rock 'N' Roll"
Joan Jett - I love Rock N Roll HQ [classicos70a90s] from Luis Neto on Vimeo.
1983. The Police "Every Breath You Take"
The Police - Every Breath You Take from TerBo on Vimeo.